Powered by Syone, Open Source Lisbon is the biggest Open Source event in Portugal.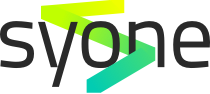 This year, we'll have a two-day online event to celebrate the Portuguese Presidency of the European Union and the Open Source software strategy outlined by the European Commission.

The 19th edition of Open Source Lisbon will be the perfect event to spread Europe's vision as a leader in adopting open technologies, share open source discussions with the community and to show how technology can improve citizens life quality.

The first day will be dedicated to the Public Sector and European Union subjects. On the second, we'll have our well-known event, talking about the Open Source Mindset in a Shifting World. And you're invited for both!